Silent Auction at MVMA Annual Meeting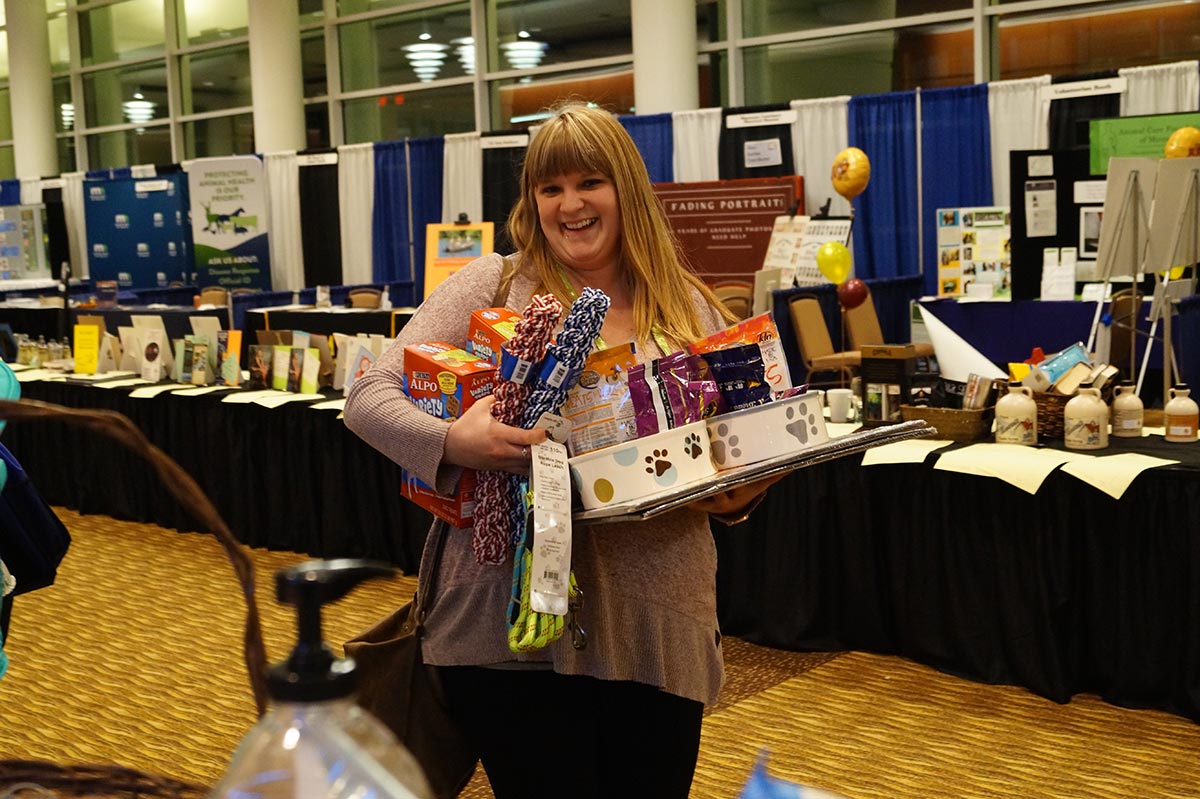 The Minnesota Veterinary Medical Foundation hosts a Silent Auction annually at the Minnesota Veterinary Medical Association's Annual Meeting. The Silent Auction raises funds for Foundation scholarships and grants. It is through the generous donations from veterinarians, their families, and veterinary medical corporations that the Silent Auction is a success each year. The two-day auction allows Annual Meeting attendees to learn more about the Foundation's mission and bid on amazing items for a great cause. From theme baskets, to sports tickets, to artisan crafts, there is always something for everyone.
Alongside the Silent Auction is the MVMF wine pull and drawing. The wine pull makes everyone a winner, allowing participants to bring home an undisclosed bottle of wine. The drawing boasts fabulous prizes such as large TVs, smart speaker systems, and tablets. Those who join the $200 Club get their name entered 40 times into the drawing!
Donate