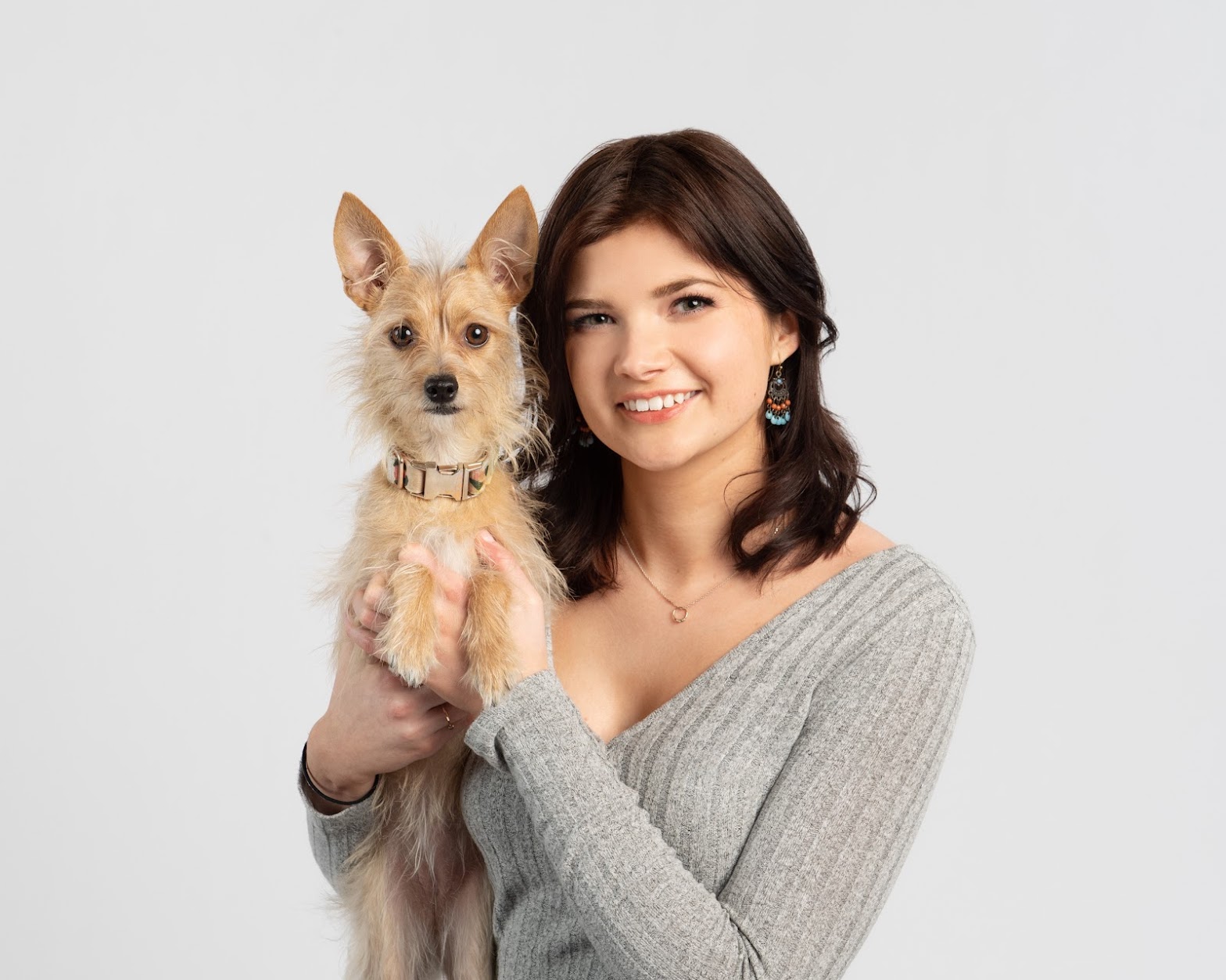 Allison Gedstad was awarded a Dr. Dick Reierson Veterinary Dental Scholarship (Awarded to a second, third- or fourth-year veterinary student interested in veterinary dentistry with financial need and good scholastic standing. The applicant must also submit a short essay of 200 words or less that describes their interest in veterinary dentistry.)
Allison made a connection with a veterinary clinic in high school and will be going on to work there after graduation showing the importance of making strong connections! We can't wait to see what Allison accomplishes in the profession.
What inspired you to pursue a career in veterinary medicine?
I always wanted to be a veterinarian, and when I started working at a veterinary clinic, I got to see what being one is like firsthand. Seeing the dedication of everyone who worked there, and how they treated every patient as if they were their own pet was incredibly inspiring. Veterinary professionals are some of the best advocates animals have and seeing that in action is what ultimately inspired me to seriously pursue veterinary medicine.
What have you learned the most about the profession so far?
I've learned that veterinary medicine is just as much a people profession as it is an animal profession, and as with any job where you work with people, you have to communicate effectively. Veterinarians are constantly communicating not only with their clients but with the people they work with on a daily basis. They have to make sure people feel heard and understood, and they need to make complex information easy to understand.
What are your career goals?
My main goal is to become a small animal general practitioner with a focus on preventative care and dentistry. I would also love to be able to make daily tooth brushing and annual dental procedures a part of as many patients routine care as possible. I also want to continue to work on my Spanish language skills so I can be accessible to more people and their pets.
What is the best piece of advice you ever received?
With anythin in life, it never hurts to ask. The worst thing someone can say is no.
What advice would you give to somebody who is considering going to college to pursue a career in veterinary medicine?
I highly recommend reaching out to veterinarians and clinics in your area to see if you can shadow, work with them, or even just talk to them about what the day-to-day work is like. Speaking from experience, most of them will be happy to help you however they can. It's never too early to start making those connections! After graduation, I will be an associate veterinarian at the clinic I reached out to when I was in high school, so I can personally say that this is so, so important.
What does winning an MVMF Scholarship mean to you?
Winning an MVMF scholarship is an absolute honor. It means I will be able to focus more on my career and a little less on my student loans, which will be incredibly helpful as I get more established.