MVMF Event Kit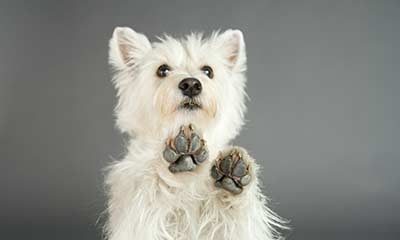 Would you like to help the Minnesota Veterinary Medical Foundation raise money for Veterinary Education with a special event for you and your friends, or the general public?
There are many things you could do:
a wine tasting or event at a restaurant
a party in your home
a birthday party or dinner
a sports event
a shopping event
an auction
Here are steps to show you how you can do it!
I. Decide on theme and venue: Pancake breakfast? Shopping venue/percentage of sales? Wine event? Dinner dance? Auction? Sports event like a run/walk/baseball game?
What can you reasonably organize given your resources of time, money and volunteers?
II. Recruit at least a three person committee. You may get volunteers who are not on the committee to help you as well. Not everyone likes committee meetings! Set meeting dates and periodic updates far in advance of event. Keep in mind that for many events, the committee members will bring their friends and family to the event so a larger committee to recruit attendees may be a good idea.
Pick those volunteers who may be experts in the area. Recommended committee member responsibilities:
General Coordinator/Event Chair

This person will recruit committee members, coordinate and lead the event meetings, whether formal or informal, encourage the team, keep everyone motivated and on task, and pitch in to help wherever needed.

In addition, this person may coordinate sending thank you to contributors for the event via mail, postcard, website or email.

Venue and logistics-food, decorations, etc.

This person will find a venue and coordinate the logistics for the day of the event, decide on food, coordinate a caterer or food workers, decide on any decorations, music-either electronic or live music, find and coordinate volunteers for the day, and trouble shoot during the event.

Publicity, Marketing and Invitations

This person will make sure the event is publicized on a webpage, MVMF and other spaces, do any posters, sponsorship materials, or flyers and coordinate distribution, TV or radio spots, posting at coffee houses or public places, promote event at related meetings like MVMA or MVMF events, coordinate any phone calls, and design and mail, email, or evite the invitations.

They may also coordinate a photographer for the day, to record the event for the MVMF website.

Treasurer

This person keeps track of the money coming in, whether through the website, paypal, check through the mail, and coordinate taking payment the day of the event, if appropriate. If it is a house party, this person will collect checks and cash and will combine those to send one check to MVMF at the end of the event.

Two people should count the money and sign off on the proceeds.

Sponsorship

If the event involves any sponsorships-either people or companies sponsoring the event with a monetary gift or gift in kind, such as publicity in a newspaper, TV or radio spot, contributed decorations, or food- a subcommittee should make a list of prospective donors and divide the task of contacting via phone, mail, or email to ask for sponsorships. The chair of this committee would coordinate calls and keep everyone on task. This is usually done for a dinner or sports event, but not required if you are simply asking for donations at the event.

Depending on your goal, you should have appropriate sponsorship levels and give the prospects a written or emailed list of opportunities.
III. Decide on focus for attendees. Is it families? Veterinary professionals? General public? Ask your stakeholders to bring friends, neighbors, and family.
IV. Set the date. Choose a date far enough in advance to give you ample time to prepare. Be aware of conflicting local, national, MVMA or other veterinary organization events, as well as holidays. You may coordinate your event with a significant date or time of year.
V. Set budget and entry fee. Find out how much the costs will be-food, invitations, publicity, or decorations. You could charge an entry fee or ask for donations at the event. If you have costs up front, you may be able to find a donor to give money ahead of the event as a sponsorship to help with those.
The finance person may keep track of the fees/contributions and give an accounting to the committee during the planning period and after the event.
VI. Call venues for available times and restrictions. Will you have the event at a closed or open venue? Assign a committee member or two to decide on food, drink, cash or open bar, decorations, MVMF signage and entertainment.
VII. Decide on invitation type. Decide on invitee list. General public? Veterinary professionals? You can invite via postcards, emails, or Eventbrite, Facebook or other social media.
Will it be an Evite? Mail? Email? Have a committee to design and "own" the invitations. More people may come than respond, so be prepared with more food!
After invitations are out, send confirmations to those already coming and reminders to those who have not yet responded a month, two weeks, one week, and the day before the event. Some people will not be able to decide until the last minute, and others will sign up and then be unable to attend.
VIII. Fundraising $. Total up the money, pay the bills, and send the contributions in one check to a grateful MVMF.
IX. Thank You! After the event is complete, thank your volunteers and attendees via email, notecard, and social media and record pictures and story of the event on social media sites, website, Facebook, etc.
MVMF staff will gladly help you with MFMF signage for the event, a notice on our MVMF Events website, and recommendations or questions about organizing an event. Call or email us at info@mvmfcares.org. Good luck and thank you!